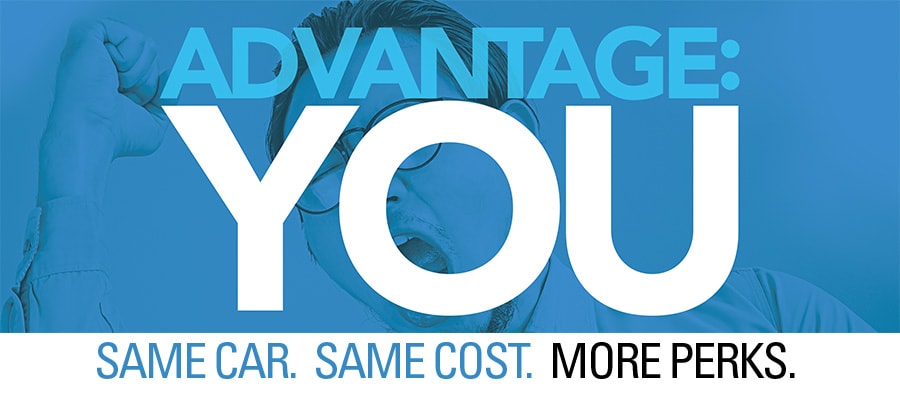 It may be the Warren Henry ADVANTAGE, but it's really yours. Because every time you buy or lease, new or pre-owned, you get this nifty little package of cool benefits that make being a Warren Henry driver a real joy.

ADVANTAGE #1:
LEGACY TRADE-IN
Service with us and get an extra $1K above book.

ADVANTAGE #2:
72-HOUR EXCHANGE
Take a full 3 days to be certain about your car.

ADVANTAGE #3: 
FREE FIRST SERVICE
We've got at least your first factory-scheduled maintenance covered.**

ADVANTAGE #4: 
KEY REPLACEMENT
For EVERY lost key on your keychain.*

ADVANTAGE #5: 
DYNAMIC WHEEL
Guaranteed protection for your alloy wheels.*

ADVANTAGE #6: 
PICKUP & DELIVERY
We come get your car, service it, and bring it back to you.

ADVANTAGE #7: 
BEST VALUE GUARANTEE
We'll pay the difference if you find a better offer (you won't).***

ADVANTAGE #8: 
REDCAP DRIVER SERVICE
Will chauffeur your car for you when you'd rather not drive.

ADVANTAGE #9: 
SOCIAL RESPONSIBILITY
Know that we put a lot back into the community.
* For one year from date of purchase.
** Per the terms and conditions of Infiniti, the first two years are covered on Infiniti vehicles.
*** Must be the same model, including options and benefits. Within 10 days of purchase only.